Qualified Safety Inspection Experts in San Mateo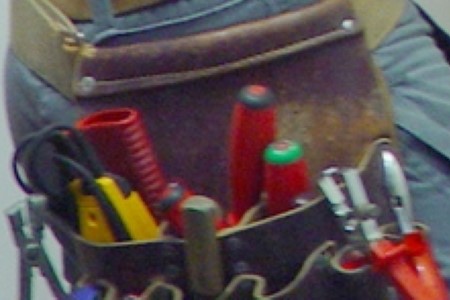 San Mateo safety inspections are a great idea whether buying, building, or selling a new home. Understanding your California home's electrical systems is a critical need when it comes to repair, purchase and maintenance choices.
This is why home owners and home buyers need an electrical inspection for the electrical system. Very few home inspectors are qualified to make a complete detailed assessment of an electrical system. At Owens Electric & Solar, our professionals are qualified to perform all types of electrical safety inspections at your convenience.
Our San Mateo Safety Inspection Services
Whole House Inspection
Building Inspection Codes
Registered Electricians
Periodic Inspection
Service Electricians
IEE Wiring Regulations
Permits and Inspections
Ceiling Fan Installers
Inspections Electrical
Electrical Repair Services
Inspection Code
Building Codes Electrical
Building Codes Electrical
San Mateo County - Atherton, CA | Belmont, CA | Brisbane, CA | Burlingame, CA | Colma, CA | Daly City, CA | East Palo Alto, CA | Foster City, CA | Half Moon Bay, CA | Hillsborough, CA | Menlo Park, CA | Millbrae, CA | Pacifica, CA | Portola Valley, CA | Redwood City, CA | San Bruno, CA | San Carlos, CA | San Mateo, CA | South San Francisco, CA | Woodside, CA
Why San Mateo Should Hire Us For Safety Inspections
Our home safety inspection will include an inspection of your San Mateo electrical system which will exceed industry standards for home inspections in California. We have a safety inspection checklist which will coves many of the separate electrical situations found in the typical home.
Recent Articles About Electrical Services
Electrical Safety Inspections – What They Are & How They Help
As a San Francisco homeowner who wants to take the best care possible of your house, it only makes sense that electrical safety inspections would be something that you are considering. Among all the components that make up your household, electric is the most important, as well as the most potentially dangerous. Yet, the common approach people take is to ignore the need for an inspection and take a gamble [...]
Electric Panel 101 & Why You Need Upgrades
One of the most important features of your electrical system is the panel. This nondescript metal box is the area that controls all the electricity within you home. Your electrical panel is the very reason that you can turn on lights, use kitchen appliances, and watch television. If there is ever a problem with your electrical panel, you and your San Mateo family will probably suffer major inconveniences [...]