Are You Looking for a Redwood City Electrician Today?
Owens Electric & Solar was established in 1964, headquartered in Burlingame with offices in San Mateo, California. We specialize in providing Redwood City electrical work and energy-savings solutions to residential, commercial and industrial facilities worldwide.
Owens Electric & Solar - Redwood City Electrical Repairs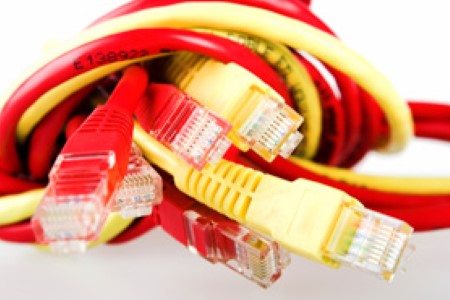 We recognize the need for minimal down time when it comes to your Redwood City home and business. From ceiling fan repairs and electrical wiring replacement to Redwood City commercial electrical services, we have the necessary experience and expert knowledge to handle any size of electrical repair or installation project in Redwood City.
Redwood City Emergency Electrical Services
Our company has had the pleasure of helping many clients in San Mateo, offering expert electrical service, great value, and being distinguished by providing customized emergency electrical service. Our Redwood City emergency electrical service contractors strive to provide homeowners with an emergency electrical service experience that is unmatched. Call today to find out why countless other Redwood City homeowners have chosen us for their emergency electrical needs! We also offer home electrical repairs, San Mateo residential electric services, electrical service and emergency electrical service.
Redwood City Electrical Repairs
For you to be able to ensure that you get the best possible job done in your home, you should limit your options among contractors that will be able to take the best possible care of your home systems. Even if highly skilled professionals tend to ask for higher fees than their other counterparts, there is no doubt that spending your money on their services will be worth it. Here are some points that you should keep in mind as you go about looking for the contractor who you will hire, to ensure that you will receive high quality services in your home.
The first thing that you have to check out when you hire contractors to carry out electrical repairs in your home is the amount of experience the employees of the company can boast about. Obviously, you need to find a contractor company that hires mechanics that can carry out the repairs that you need. There are a lot of resources that you may use to find the best mechanics in your area, so you need to make sure that you go through as many of them as possible.
The Services We Provide in Atherton, California
We Proudly Serve
San Mateo County, CA
Atherton, CA
Belmont, CA
Brisbane, CA
Burlingame, CA
Colma, CA
Daly City, CA
East Palo Alto, CA
Foster City, CA
Half Moon Bay, CA
Hillsborough, CA
Menlo Park, CA
Millbrae, CA
Pacifica, CA
Portola Valley, CA
Redwood City, CA
San Bruno, CA
San Carlos, CA
San Mateo, CA
South San Francisco, CA
Woodside, CA
Recent Articles About Electrical Services
What You Need To Know About San Carlos Electrical Safety
If you know how many people suffer minor or serious electricity-related damages and harm, you will be surprised at the alarming number of people who either experience damage on themselves or on their property due to electricity-related accidents. With this said, you have to make sure that you make your home as safe as possible by ensuring that every single part of your electrical system is installed and wired properly. Here are some facts that you should know about San Carlos electrical safety, and about how you may keep your home and your family free from the consequences of electrical oversights [...]
Your House needs a San Carlos Electrical Inspection
Having a San Carlos electrical inspection done regularly inspected is one of those important maintenance procedures that most homeowners often overlook. At the most, inspections were only called for when a fuse had already blown up or the switches had already failed to function [...]