San Mateo Energy Management With Curb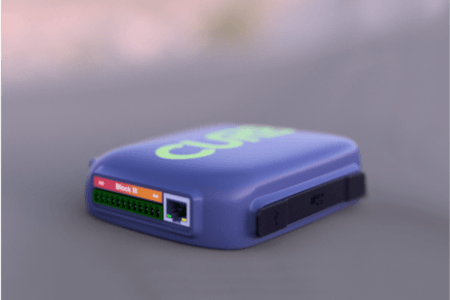 There's no better way to monitor and manage the energy usage in your San Mateo home than with a Curb energy management system from Owens Electric Solar. This system allows you to visually see what appliances, devices, and fixtures in your home are wasting energy.
Homeowners report saving a third or more on their energy bills with a Curb device installation because they're finally able to accurately identify and eliminate wasted energy.
Once our electricians install the Curb system, it will identify problems such as a broken water heater or HVAC Freon leak, lights overloading a wiring circuit, or an old dryers that's hogging electricity.
If you've wanted to take more control over your home's energy usage, a Curb installation from our electricians at Owens Electric Solar will deliver the information you need to make it happen!
How Curb Energy Management Works
A Curb system is installed directly into your home's electrical nervous system, the electrical panel, that routes electricity to the lights, appliances, and devices. It constantly monitors the usage on every circuit and sends the information to the software wirelessly.
Larger homes may have more than one electrical panel, so the Curb system is made to centralize the data like a hub.
The Curb energy management system can also connect to other smart home devices so you can turn things off and on whether you're home or not. All you have to do is use the Curb app on your smartphone to turn off lights, raise or lower motorized shades, or turn off the sprinkler system.
Real-Time Data For Accurate Energy Management
Once our electrician installs your Curb device in your Hillsborough area home, you'll get real-time notifications on the mobile app. This helps to alert you when someone leaves the lights on, an appliance may be broken, or you're running over your energy budget.
If you're ready to consider a Curb energy management system, let our skilled electrician offer you a quote. Once it's installed, we'll also be here to help you with any future electrical repairs involved.
Recent Articles About Electrical Services
Home 3 Signs You Need A Panel Upgrade For Your San Mateo Home
Electricity has a fairly long journey before it finds its way into your home, and when it does, your electrical panel serves as the gateway into your San Mateo home. Your electrical panel is responsible for taking the power from the line outside your home and distributing it throughout your house to where it is needed, but if your electrical panel is a bit older, it might not be able to distribute the kind of power your home needs, or might not be able to do so safely [...]
Why Your Home Needs A San Mateo Home Generators
With harsh winters come power outages, and with loss of power, most homes today come to a stand still. None of the appliances work, which is especially bad for food kept in freezers and refrigerators, the heat shuts off, and so does the water. This is bad enough in any home, but is worse if somebody in the home has health problems, and for the elderly or babies [...]