Welcome to Owens Electric & Solar : Atherton Electricians
With over 40 years of experience in the electrical and energy fields, Owens Electric & Solar has the knowledge and level of expertise to effectively analyze the current state of a company's or residence's energy system, and to design and implement the Energy Solution that best meet its needs. We are committed to professionalism, total quality of our products and services, and most importantly to our customers' overall satisfaction.
Owens Electric & Solar - Atherton Electrical Repairs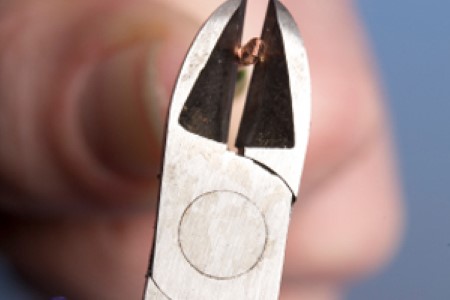 Our professional electrical contractors in Atherton can quickly assess your situation and get the job done right the first time and thoroughly clean the work area. We are thankful for our wonderful customers in Atherton and surrounding areas that continue count on us for additional electrical work. For all Atherton residential and commercial electrical services, you can count on us for prompt, friendly and professional service.
Home Generators In Atherton
As a homeowner, there are few things more inconvenient than being forced to go without power in your home for an extended period of time. Being stuck without power for hours on end can be a frustrating experience, but with a high-quality home generator, you and your family can relax in comfort while you wait for the power to come back. If you need help finding the right generator for your home, give our team of skilled electricians a call today and let us help you sort through the different options and help you find the right one to fit your electrical needs.
Atherton Electrical Repairs
We recognize the need for minimal down time when it comes to your Atherton home and business. From ceiling fan repairs and electrical wiring replacement to commercial electrical services, we have the necessary experience and expert knowledge to handle any size of Atherton electrical repair or installation project. We also offer electrical work, electrical installation, and electric repair.
Atherton Panel Upgrades
There was a time when the only dominant and more energy-consuming electrical appliances in the house are the lights, the TV, the refrigerator and the heater for those cold winter nights. Unfortunately, that was a thing of the past – today, the electric-powered stuff in your house could be more than the number of your fingers and heaven knows the demand they make to your home's electrical system. Indeed, this surge of modern electrical technology is one of the prime reasons why old houses are joining the wave for changes in the electrical system, mainly through electrical panel upgrades.
Yes, old houses have their charm and nobody could possibly contest the value of these vintage properties. Yet, you know how inadequate that old breaker box could be when meeting the combined demands for energy of your computer, refrigerator, TV, sound system, heater, washing machine, oven and those plethora more of the latest electronic gadgets that you happen to fancy. You could easily sense this inadequacy when some gadgets won't work, the lights would flicker every now and then, or some appliances would suffer function failure. At worst, tripping breakers and bursting fuses are tell-tale signs of electrical panels that need to be changed.
The Services We Provide in Atherton, California
We Proudly Serve
San Mateo County, CA
Atherton, CA
Belmont, CA
Brisbane, CA
Burlingame, CA
Colma, CA
Daly City, CA
East Palo Alto, CA
Foster City, CA
Half Moon Bay, CA
Hillsborough, CA
Menlo Park, CA
Millbrae, CA
Pacifica, CA
Portola Valley, CA
Redwood City, CA
San Bruno, CA
San Carlos, CA
San Mateo, CA
South San Francisco, CA
Woodside, CA
Recent Articles About Electrical Services
Why Your Home Needs A San Mateo Home Generators
With harsh winters come power outages, and with loss of power, most homes today come to a stand still. None of the appliances work, which is especially bad for food kept in freezers and refrigerators, the heat shuts off, and so does the water. This is bad enough in any home, but is worse if somebody in the home has health problems, and for the elderly or babies [...]
Beautify and Protect Your San Mateo Home By Installing Landscape Lighting
One of the best ways that you can improve your San Mateo home or business is to install landscape lighting. For homeowners, landscape lighting increases your family's enjoyment of your home while providing you with an extra sense of security. For business owners, having quality landscape lighting is essential in that it protects your investment from criminal activity, enhances the look of your property, and ensures that your customers can navigate your property in the safest fashion possible [...]