PowerPod - The Smart Home Backup Battery To Keep Your Home Functioning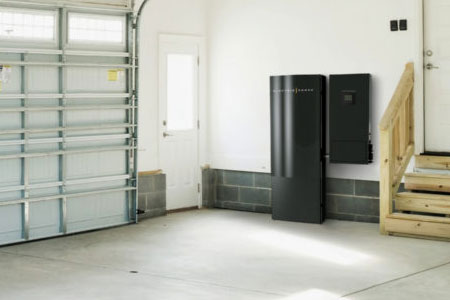 Keeping your San Mateo smart home functioning when weather or - other adverse conditions have caused your area to lose electrical power is vital, that's why you need the PowerPod smart home battery storage system. The PowerPod will not only store energy, but it will also allow you to manage and monitor your energy storage. When your PowerPod detects a power outage, it automatically transfers your home's energy usage to battery, so you'll have peace of mind knowing that your essential electrical appliances will still function.
Benefits of the PowerPod:
Ability to be on or off "the grid."
Security of having backup power when you need it
Home energy management
There's An App For That
One of the perks of installing a PowerPod battery storage system is there's a compatible app that allows you to control your home's entire energy ecosystem no matter where you are.
The PowerPod app gives you essential analytics on your:
Energy Production
Energy Consumption
Energy Storage Data
All In Real-Time!
To meet your specific energy storage goals, the app's software combines different analytics to help you reach your goals of energy efficiency:
Weather
Utility Rate
Energy Consumption
Historical Solar Production
When you combine the battery storage system with solar panels, you'll save money - you can save up to 25% annually on your energy bills. So, call a San Mateo electrician today for a PowerPod home battery backup installation.
Never be without electrical power in your San Mateo home by calling the expert electricians at Owens Electric & Solar for a PowerPod smart home battery backup installation today!