Electrical Safety Inspections – What They Are & How They Help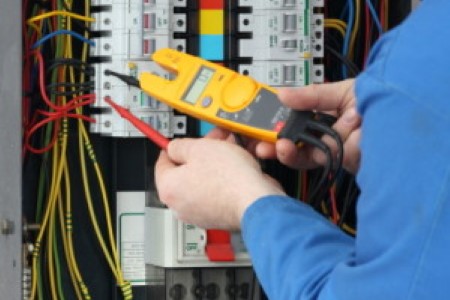 As a San Francisco homeowner who wants to take the best care possible of your house, it only makes sense that electrical safety inspections would be something that you are considering. Among all the components that make up your household, electric is the most important, as well as the most potentially dangerous. Yet, the common approach people take is to ignore the need for an inspection and take a gamble.
It is important to understand the options that you have for preventative care when it comes to your electrical system. Get informed about what this type of assessment is, and how it can help, so you stop putting yourself at risk of becoming a statistic.
What You Need to Know
All day and all night, your electricity runs behind the scenes, doing its job and hopefully in a safe manner. This is what's expected, and what tends to go unappreciated. Yet, if something goes wrong, suddenly it is easy to see why it is such a big deal. This is especially important to realize since electrical issues are the leading cause of property damage in residential fires, according to the United States Consumer Product Safety Commission.
This type of inspection is recommended when:
A home is over 40 years old
Has had a major renovation before considering the work complete
Before purchasing a home
Prior to adding a major appliance
So, what are some tasks included in this type of professional assessment?
Your electrical system is monitored for possible shock and electrocution hazards
Grounding systems are confirmed
A check for proper surge protection
The condition of wall and switch outlets are analyzed
Confirmation for grounding systems
Smoke detectors and carbon monoxide detectors are tested
Of course, then a detailed, professional assessment is provided for you, including essential prioritization of the list. Stop taking risks when it comes to the safety of your electrical system and the well-being of your home and loved ones.
How to Get Started
Simply put, there is no better way to keep everything in check than with an electrical safety inspection. Locally, the best company to call on for this level of expert analysis is Owens Electric & Solar. With over 40 years of hands-on expertise in the industry, we know this field and genuinely care about the welfare of our customers. Whether you already have an existing problem or want peace of mind with this type of inspection, we will be there to get the job done for you.