Professional Electrical Installations for Your San Mateo Home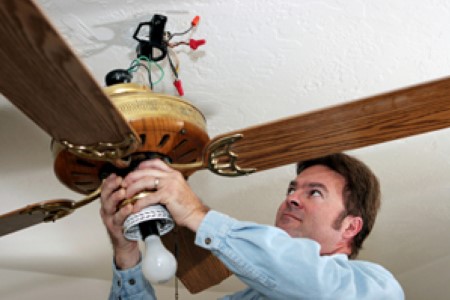 Owens Electric & Solar is a well-established residential, commercial and industrial electrical company based out of California. Our expert electricians have been in the electrical industry for so long that they are professional, well-trained and the best at performing electrical work in your home.
From ceiling fans and electrical wiring , we have the required experience and professional knowledge to handle any size of San Mateo electrical installation project that you may need completed.
Electrical Installations
Outlets & Switches
Generators
Panel Upgrades
Surge Protection
Smoke Detectors
Troubleshooting
Ceiling Fans
Security Lighting
Landscape Lighting
Electrical Installs
Repair Services
We Provide Electrical Installations to the Following Areas
San Mateo County - Atherton, CA | Belmont, CA | Brisbane, CA | Burlingame, CA | Colma, CA | Daly City, CA | East Palo Alto, CA | Foster City, CA | Half Moon Bay, CA | Hillsborough, CA | Menlo Park, CA | Millbrae, CA | Pacifica, CA | Portola Valley, CA | Redwood City, CA | San Bruno, CA | San Carlos, CA | San Mateo, CA | South San Francisco, CA | Woodside, CA
Why San Mateo Should Hire Us For Electrical Installations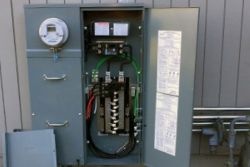 As San Mateo professional electricians, our technicians have wealth of knowledge and skill in electrical design, installation, applications, and troubleshooting. Our customers can count on our team of expert electricians at Owens Electric & Solar to provide the best electric services available. Our electricians handle lots of different types of electrical projects, so give us a call next time you are in need of an electrical installation or repair.
Recent Articles About Electrical Services
Why Your Home Needs San Mateo Whole House Surge Protection
A San Mateo Whole House Surge Protector is a device that protects the electronics and appliances in your home from sharp spikes in electric power, called "surges." Electric surges can fry the electronics in computers, phones, thermostats, TVs, microwaves, fridges…any appliance that has computerized components. Today, that's most appliances [...]
What You Need To Know About San Carlos Electrical Safety
If you know how many people suffer minor or serious electricity-related damages and harm, you will be surprised at the alarming number of people who either experience damage on themselves or on their property due to electricity-related accidents. With this said, you have to make sure that you make your home as safe as possible by ensuring that every single part of your electrical system is installed and wired properly. Here are some facts that you should know about San Carlos electrical safety, and about how you may keep your home and your family free from the consequences of electrical oversights [...]