Code Violation Inspection in San Mateo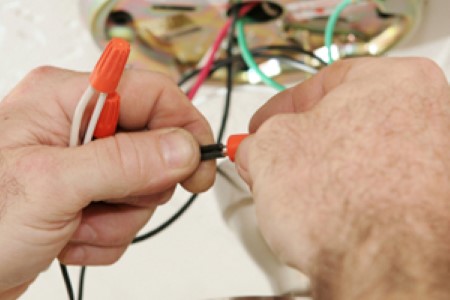 Home Code Violations in San Mateo can cause your home to be unsafe and put your family in danger. Code violations can happen when untrained contractors or technicians install or repair electrical systems with out being fully aware of the electrical codes in your city. Something such as an electrical wiring upgrade may seem like a simple undertaking, however; if this task is not done up to code, it could become a potential fire hazard. Understanding electrical systems and their codes is critical when it comes to purchase, repair and maintenance decisions.
Our professional electricians can come in and inspect your electrical system to make sure that all of it's components are in working order and are up to all codes.
Our San Mateo Code Violation Services
Code Violations
Home Code Violations
Commercial Code Violations
Industrial Code Violations
Inspections Electrical
Residential Electrical Contractors
Electrical Home inspections
Residential Electrical Repair
Electric Installation
Electric Wiring House
Home Wiring Services
Electrical Inspector
We Provide Code Violations to the Following Areas
San Mateo County - Atherton, CA | Belmont, CA | Brisbane, CA | Burlingame, CA | Colma, CA | Daly City, CA | East Palo Alto, CA | Foster City, CA | Half Moon Bay, CA | Hillsborough, CA | Menlo Park, CA | Millbrae, CA | Pacifica, CA | Portola Valley, CA | Redwood City, CA | San Bruno, CA | San Carlos, CA | San Mateo, CA | South San Francisco, CA | Woodside, CA
Why San Mateo Should Hire Us For Code Violations
Owens Electric & Solar offers our clients a 100% satisfaction guarantee on our code violation and safety inspection services in California. We are also fully licensed, certified, bonded, and insured in the state of California. Our goal is be an inspection electrician that treats San Mateo homeowners the way we would want to be treated.
Recent Articles About Electrical Services
Home 3 Signs You Need A Panel Upgrade For Your San Mateo Home
Electricity has a fairly long journey before it finds its way into your home, and when it does, your electrical panel serves as the gateway into your San Mateo home. Your electrical panel is responsible for taking the power from the line outside your home and distributing it throughout your house to where it is needed, but if your electrical panel is a bit older, it might not be able to distribute the kind of power your home needs, or might not be able to do so safely [...]
Electrical Safety Inspections – What They Are & How They Help
As a San Francisco homeowner who wants to take the best care possible of your house, it only makes sense that electrical safety inspections would be something that you are considering. Among all the components that make up your household, electric is the most important, as well as the most potentially dangerous. Yet, the common approach people take is to ignore the need for an inspection and take a gamble [...]