Emergency Electrical Service When You Need It In San Mateo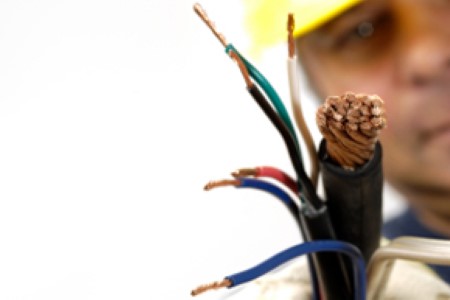 Our electrical company will provide you with fast, emergency service with our on-time, state certified, professional and courteous electrical technicians. Owen Electric & Solar, has grown to be one of the most respected and trusted electricians in the San Mateo area.
While offering California unsurpassed customer service when it comes to electrical problems in your home, our professional technicians are available and always ready to assist you when you need us. Its a great feeling to know all your San Mateo emergency electrical needs are only a phone call away.
Our San Mateo Emergency Services Services
Emergency Electrical Service
Electrical Services
Emergency Electrical Services
Home Electrical Repairs
Electrical Repair Service
Electrical Repair
Electrical Emergency
Commercial Electrical Services
Residential Electric Services
Emergency Electrical Service
Electrical Service
Emergency Electrical Repairs
We Provide Emergency Services to the Following Areas
San Mateo County - Atherton, CA | Belmont, CA | Brisbane, CA | Burlingame, CA | Colma, CA | Daly City, CA | East Palo Alto, CA | Foster City, CA | Half Moon Bay, CA | Hillsborough, CA | Menlo Park, CA | Millbrae, CA | Pacifica, CA | Portola Valley, CA | Redwood City, CA | San Bruno, CA | San Carlos, CA | San Mateo, CA | South San Francisco, CA | Woodside, CA
Why San Mateo Should Hire Us For Emergency Services
Our company has had the pleasure of helping many clients in San Mateo, offering expert electrical service, great value, and being distinguished by providing customized emergency electrical service.
Our California emergency electrical service contractors strive to provide San Mateo homeowners with an emergency electrical service experience that is unmatched. Call today to find out why countless other San Mateo homeowners have chosen us for their emergency electrical needs!
Recent Articles About Electrical Services
Electric Panel 101 & Why You Need Upgrades
One of the most important features of your electrical system is the panel. This nondescript metal box is the area that controls all the electricity within you home. Your electrical panel is the very reason that you can turn on lights, use kitchen appliances, and watch television. If there is ever a problem with your electrical panel, you and your San Mateo family will probably suffer major inconveniences [...]
What You Need To Know About San Carlos Electrical Safety
If you know how many people suffer minor or serious electricity-related damages and harm, you will be surprised at the alarming number of people who either experience damage on themselves or on their property due to electricity-related accidents. With this said, you have to make sure that you make your home as safe as possible by ensuring that every single part of your electrical system is installed and wired properly. Here are some facts that you should know about San Carlos electrical safety, and about how you may keep your home and your family free from the consequences of electrical oversights [...]