Lighting Installation in San Mateo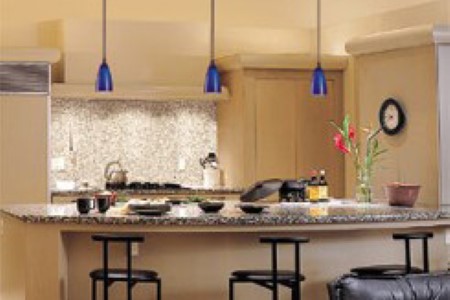 San Mateo lighting design and your California home should come hand in hand when it comes to the overall lighting specifics of your home. A modern home should have lights that are bright and welcoming. For other homes that have a darker tone to it should have a dim or low lighting to match and complement your house.
When you are looking for indoor lighting installations, make sure that you also match the light to the purpose of the room. If you have to a light for the study room, then you should install a brighter light. Try to complement the kind of lighting equipment you purchase from the room you will be putting it into. Most importantly, consult you San Mateo lighting contractor your lighting design.
Our San Mateo Lighting Services
Electrical Remodeling
Kitchen Design
Panel Upgrades
Security Lighting
Bathroom Lighting
Kitchen Lighting
Residential Lighting
Commercial Lighting
Landscape Lighting
Appliance Selection
Ceiling Fans
Kitchen Fixtures
We Provide Lighting to the Following Areas
San Mateo County - Atherton, CA | Belmont, CA | Brisbane, CA | Burlingame, CA | Colma, CA | Daly City, CA | East Palo Alto, CA | Foster City, CA | Half Moon Bay, CA | Hillsborough, CA | Menlo Park, CA | Millbrae, CA | Pacifica, CA | Portola Valley, CA | Redwood City, CA | San Bruno, CA | San Carlos, CA | San Mateo, CA | South San Francisco, CA | Woodside, CA
Why San Mateo Should Hire Us For Lighting
We offer a wide range of services - from planning and development, through design and construction documents, to on-site inspection. Let us work with your design and home tastes to create a project you can enjoy every day.
Our experts have been in the electrical industry for many years and are highly trained and experienced when it comes to electrical repairs, installations or other San Mateo electrical services.
Recent Articles About Electrical Services
Beautify and Protect Your San Mateo Home By Installing Landscape Lighting
One of the best ways that you can improve your San Mateo home or business is to install landscape lighting. For homeowners, landscape lighting increases your family's enjoyment of your home while providing you with an extra sense of security. For business owners, having quality landscape lighting is essential in that it protects your investment from criminal activity, enhances the look of your property, and ensures that your customers can navigate your property in the safest fashion possible [...]
What You Need To Know About San Carlos Electrical Safety
If you know how many people suffer minor or serious electricity-related damages and harm, you will be surprised at the alarming number of people who either experience damage on themselves or on their property due to electricity-related accidents. With this said, you have to make sure that you make your home as safe as possible by ensuring that every single part of your electrical system is installed and wired properly. Here are some facts that you should know about San Carlos electrical safety, and about how you may keep your home and your family free from the consequences of electrical oversights [...]