Why Your Home Needs A San Mateo Home Generators
Who needs a San Mateo home generator? Well, maybe you. This past winter was harsh in some parts of the country, in other areas it was milder.
Why You Need A Home Generator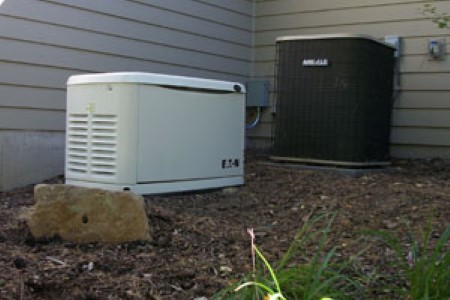 With harsh winters come power outages, and with loss of power, most homes today come to a stand still. None of the appliances work, which is especially bad for food kept in freezers and refrigerators, the heat shuts off, and so does the water. This is bad enough in any home, but is worse if somebody in the home has health problems, and for the elderly or babies.
The reason power can be lost during a harsh winter includes heavy snow loads, high winds, freezing ice, and accidents that knock out power lines. But you don't have to live somewhere with a lot of snow to experience high wind storms and power outages. Tropical storms always wreak havoc on someone's power. So even if you live in a warmer climate, a home generator may still be a real good option. Especially if there is a risk of losing power during the height of a hot and humid summer when you rely upon your air conditioner.
Home Generator Options
Of course, there are other options besides a home generator. If it is a cold winter storm, you can always put your foods outside to keep cold. If you have a wood burning stove, then you don't have to worry about heat and you can melt snow for water. If you live out in the country and are on a well, then at least you have running water. But those are a lot of ifs, wouldn't it be better to plan ahead and have a home generator?
Home generator come in many different sizes and power out puts. Though you can, you do not have to spend thousands of dollars. The size and power that you need is dependent upon what you want to power. You do not have to run your entire household during a power outage, you just need the necessities, like heat (or AC) and keeping your food cold, or perhaps some important medical equipment. For under a thousand dollars, you can get a portable home generator to accomplish these basic tasks.
The Right Generator For You
If money is not an issue, you can purchase a more expensive and permanent home generator that will run your entire household. You can also go somewhere in between, something that runs more than the necessities, but not everything.
Regardless of what you want, first you have to determine how much energy is needed to run the appliances you want to run, this will dictate the size of the home generator that you need. Next, you have to decide what type of fuel source you want to use.
Generator Fuel Sources
Possibilities include gas, diesel, propane, and natural gas. You will always want to keep some of this fuel on hand, and remember that the smaller the generator, the more often it will need to be refilled. If your home is already hooked up to natural gas or propane, your decision is made already made for you.
Power is something that is easy to take for granted, we use it every day with little thought until we are caught without it for a few days. If you live in an area where power outages occur occasionally, don't get caught unprepared. Decide now what type of San Mateo home generator will work best for you, and start shopping around.
Article Source: http://EzineArticles.com/4273516