Fourth of July Nightmare Fire in San Bruno, CA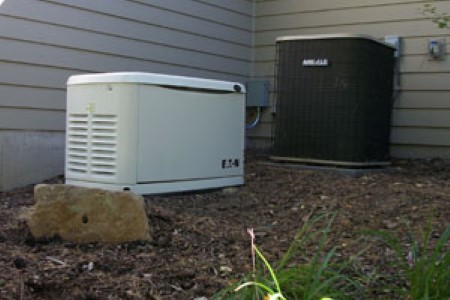 Addressing the aftermath of a fire caused by improper disposal of fireworks, our team swiftly responded to the emergency situation. Upon arrival the next morning, our first priority was ensuring the safety of the customer's home. We carefully assessed the damage and proceeded to make the immediate area safe. Recognizing the urgency of the situation, we installed a temporary generator to restore power while we worked on comprehensive repairs.
Over the course of the 30-day project, our team executed a thorough plan to restore the electrical infrastructure. This involved trenching a new conduit to the PG&E vault to ensure a secure and reliable power source. We installed a new 200 Amp meter main underground service, upgrading the electrical system to meet safety standards and accommodate the household's needs.
In addition to these critical upgrades, our team addressed the impact of the fire on the garage sub-panel. We systematically removed melted wires, mitigating potential hazards and ensuring that the electrical system was restored to a fully functional and safe state.
Throughout the entire process, our team prioritized precision, safety, and efficiency, recognizing the importance of a thorough and lasting solution for the customer. We take pride in our ability to respond to emergencies promptly and deliver comprehensive electrical services to restore not only power but also peace of mind for our valued customers.
Project Details